Audio Injection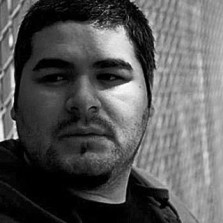 Since being introduced to electronic music back in the early 90's, Audio Injection has been hooked. At the early age of 15 he started Djing and playing out at local underground events and raves around the Southern California area. You would find him spinning various styles from house, acid, & techno to hardcore techno.
After years of Djing he then decided to learn to produce his own music, which landed him releases on techno labels such as Monoid, Stimulus, & local label Droid Recordings. Since being associated with local event production group Droid Behavior in 2003, you can find him as a resident at the infamous Interface warehouse events as well as a regular producer for Droid Recordings along with Drumcell (Co-Founder of Droid Behavior).
With releases & remixes on labels such as Droid, 4 Track, Circle Music , Tora Tora Tora, Smallroom Music, Lazerslut, Enemy Records, Prosthetic Pressings, Timefog, Phobiq, Impact Mechanics, Railyard, CLR and many more to come, Audio Injection continues to shape his own sound as well as collaborate with Drumcell to release more mind bending techno, putting Los Angeles & Droid Recordings on the techno map.
releases