Brendon Moeller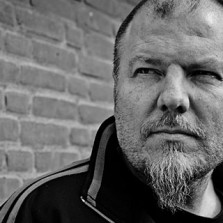 When it comes to post-Basic Channel dub techno, Brendon Moeller is one of the go-to guys. Since leaving his native South Africa for New York City in 1993, the dub technician has been proudly laying down his musical legacy on labels like Astralwerks, Mule Musiq and Six Degrees Records; working with revered vocalists like Paul St. Hilaire, Mikey Dread and Mutabaruka and fomenting relationships with scene institutions like fabric, Berghain and François K.
As a consequence, the dub landscape has been forever changing at his hands: sometimes under his own name, sometimes as Beat Pharmacy (almost exclusively on François K's Wave Music) and sometimes as Echologist, he is behind seven full length albums to-date, each of which has breached the musical boundaries of what went before.  Taking cues from jazz, techno, dub, afrobeat and psychedelia, Moeller's aims are simple…
"My goal is, first and foremost, to create timeless, quality music that resonates with people from all walks of life. I want to evolve musically. I want to be able to continue making music and support my family with it… and if all goes well, would love to make enough money to purchase all my time favourite analogue synthesizers."
Listen to his music – or that which his label, Steadfast, has so studiously released since 2009 – and you'll understand that Moeller's music has a knack for making you think whilst you inescapably give yourself over to its infectious grooves, and his most recent Ecologist album only confirms that: Subterranean is a deeply experimental record that explores a throbbing, swollen underworld of subconscious sounds which, in its conceptual referencing of everything from shoze-gaze to ambient to rock, marks Moeller out as an essential pillar of not only the dub techno community, but of the electronic music world as a whole.
For his ninth album on Speedy J's Electric Deluxe imprint we see Brendon compile an album of deep driving techno with possibly the strongest dancefloor sensibility of any of his previous albums. Production-wise the album reflects the work of somebody who's been unrelenting in the pursuit to become as good as he can possibly be at this.
releases