Echologist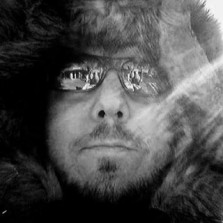 New York based South African, Brendon Moeller has been producing music since 1994. His compositions have been released on Francois K's Deep Space Media, Third Ear Records, Echocord, Mule Musiq, Leena Music, Eskimo recordings, Rekids and more. He records as Brendon Moeller, Beat Pharmacy and Echologist. Dub, techno, jazz, afrobeat and psychedelia are inspirations that appear in most of his music.
Whether it be serious dancefloor bizniz, or dubbed out bass-scapes, his music always possesses a quality and signature that have helped him become the prolific force he is today. He has also collaborated with some of the great dub vocalists of our time, including Mutabaruka, Spaceape, Mikey Dread and Paul St. Hilaire amongst others.
For the last four years Brendon has been touring as a DJ and live performer and is fast becoming a sought after act at venues such as Berghain, Fabric, Cielo, Air, Tape, Mutek, Vecchia Fattoria and more.
Brendon has new releases scheduled on Delsin sub label Ann Aimee, Speedy J's Electric Deluxe as well as his own imprint, Steadfast Records. Oh, and a whole bunch of remixes too!