Jeff Derringer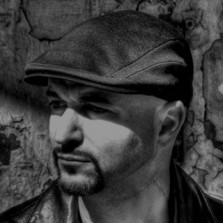 Jeff Derringer is a producer and performer based in Chicago. As a producer, Jeff released a head-turning debut on New York's Subtrak label in August of 2010. The 'Principle' EP caught the attention of Ali Wells, label head at Perc Trax, who has gone on to release 3 of Jeff's EPs in the last year.
Jeff's music has been charted and supported by some of the best artists in underground techno, including Speedy J, Silent Servant, Chris Liebing, Peter Van Hoesen, Truncate, Lucy, Tommy Four Seven and many more. To date, Jeff has been remixed by Claro Intelecto, Dino Sabatini, Milton Bradley, Edit Select and Iori.
Jeff is the founder and creative director of the Oktave project. As the curator of the Oktave events, Jeff has brought cutting edge techno artists and performers to both New York and Chicago for the last three years. Oktave guests have included the very finest of the techno underground: Cio D'or, Perc, Function, Lucy, Donato Dozzy, Silent Servant, Droid Behavior, Milton Bradley, Claro Intelecto, Samuli Kemppi, Edit Select, DVS1 and more.
Upcoming Oktave events include a night with Chris Liebing in Chicago and the Oktave three-year anniversary show in New York. More production projects and Oktave events, including a very special collaboration with Droid Behavior, will be announced soon.
releases